Are you tired of the daily commute or looking for a more eco-friendly mode of transportation? Electric bikes might just be the solution you've been searching for!
With their pedal-assist technology, electric bikes allow you to effortlessly glide through city streets and scenic trails alike.
But with so many options on the market, it can be overwhelming to choose the right one. That's why we've compiled a list of the five best electric bikes under $1,500.
From sleek designs to impressive battery life, these bikes are sure to revolutionize the way you travel.
So, buckle up (or rather, helmet on), and let's dive into the world of electric bikes!
In A Rush? Here Are Our Top Picks…
Pros:

Many customization options

High max weight capacity

Fun to ride

Excellent warranty and support

Pros:

Smooth and reliable performance

Powerful motor

High-quality build

Attractive design

Pros:

Value for money

Easy to set up and get riding

Lightest ebike in this roundup
Top Pick
Pros:
Many customization options

High max weight capacity

Fun to ride

Excellent warranty and support
Runners Up
Pros:
Smooth and reliable performance

Powerful motor

High-quality build

Attractive design
Budget Pick
Pros:
Value for money

Easy to set up and get riding

Lightest ebike in this roundup
The Best 5 Electric Bikes Under $1,500 To Consider
Now that we have some e-bike essentials in our basket, here's a look at 5 top contenders at or below $1,500:
Top Pick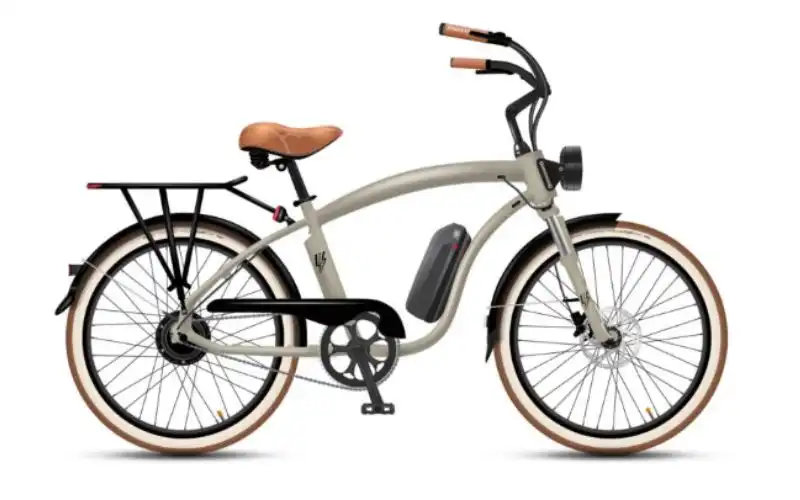 Pros:
Many customization options

High max weight capacity

Fun to ride

Excellent warranty and support
Cons:
Possible two-week lead time for custom configurations

Additional shipping charges
View On Electric Bike Co
I recently tested the Electric Bike Company Model A and I have to say, I am extremely impressed! I found it particularly useful for daily commuting, leisure rides, and even some uphill routes, which I was initially hesitant about.
One of the things I love about the Model A is how easy it is to use. The pedal-assist feature makes it effortless to ride up hills and the throttle allows me to cruise along without pedaling at all.
Plus, the bike is incredibly comfortable to ride. A padded seat and handlebars that are easy to grip.
Another great feature of the Model A is its versatility. I can take it on paved roads or dirt trails without any issues. The bike is also very sturdy and well-built, which gives me confidence when I'm riding.
The custom configurations were made to order, leading to a possible two-week lead time. This can be inconvenient if you're in a rush. Another consideration is the shipping charge which can add an extra couple hundred dollars.
Runners Up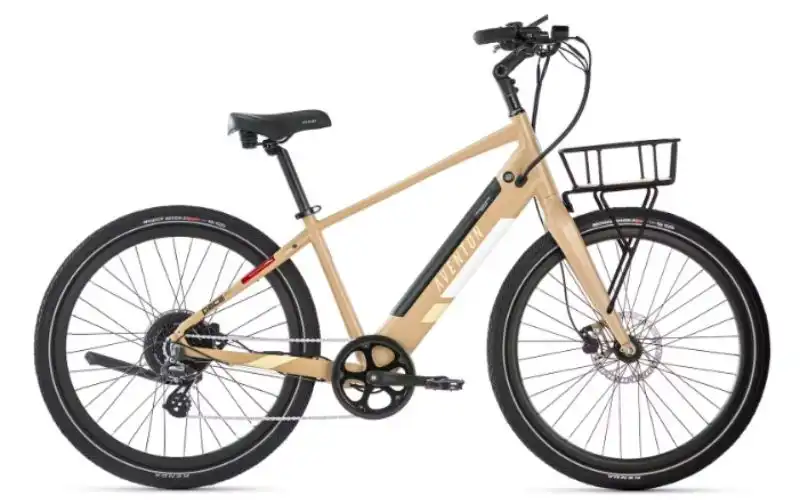 Pros:
Smooth and reliable performance

Powerful motor

High-quality build

Attractive design
Cons:
Shorter battery life than expected
View On Aventon
What I like about the Aventon Pace 500.2 is its smooth and reliable performance. The motor offers plenty of power for all of my needs – whether it is commuting to work, getting groceries, or leisurely rides through the park.
The fact that it can reach speeds of up to 28 mph, in theory, is impressive, though I don't often find myself needing to push it to its limit.
The build quality is also top-notch. It feels sturdy and dependable, which is what I look for in an e-bike. Plus, it has a modern and sleek look to it. The LCD display also provides helpful information like speed, distance, and battery life.
I've noticed that the battery life isn't as long-lasting as I would prefer. I find myself needing to charge it more frequently than I expected. Especially if I've been using the highest power setting. As a result, this came in a close second in this roundup.
Budget Pick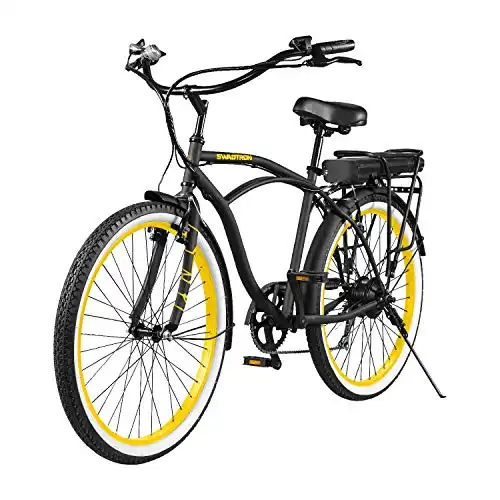 Pros:
Value for money

Easy to set up and get riding

Lightest ebike in this roundup
Cons:
Uncomfortable seat for longer rides

No suspension system

Small motor offers limited assistance on steep hills
View On Amazon
View On Walmart
As an avid cyclist, I was excited to test out the Swagtron Swagcycle EB-11. After spending some time with it, I can confidently say that it's a solid e-bike with some good features, but it's not perfect.
Let's start with the pros. First of all, the EB-11 is incredibly lightweight and easy to maneuver. I was able to easily navigate through traffic and tight spaces without any issues.
The battery life is also decent, allowing me to ride for hours without needing a recharge. The motor can reach up to 15 mph, making it a great option for commuters. However, the motor may struggle on steep hills.
However, there are also some cons to consider. One of the biggest issues I had with the EB-11 was the uncomfortable seat. While the bike is great for short commutes, I wouldn't recommend it for longer rides.
Additionally, the bike's brakes were a bit finicky, which made me feel a bit uneasy when coming to sudden stops. Given the price compared to the other options in this roundup, it's a worthwhile budget pick.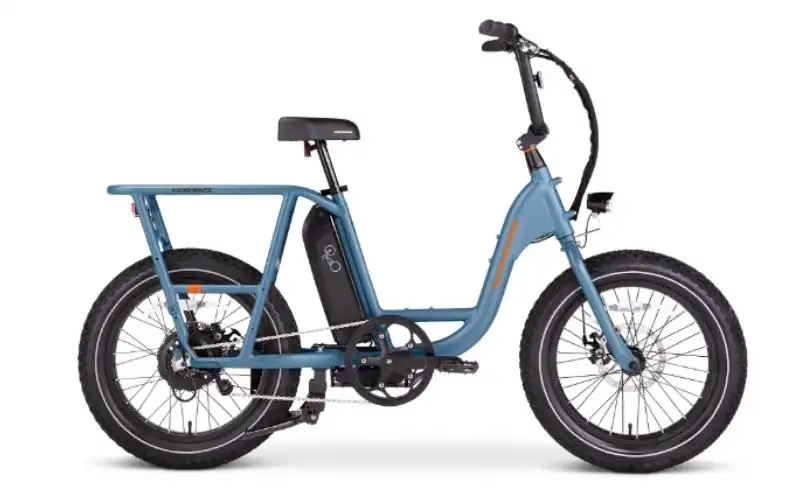 Pros:
Funky looks and versatile design

Powerful 750W motor

Highly adjustable
Cons:
Heavy

Mechanical disc brakes require additional effort

Can become expensive with additional accessories
View On Rad Power Bikes
First and foremost, the RadRunner 2 carries the same funky looks as the original. This appeals to me as a fun, stylish, and practical commuting solution. One of the key attractions of the bike is the whopping 330 different accessory combinations it offers, making customization a breeze.
Performance-wise, the RadRunner 2 is a star. Powered by a 750W rear geared hub motor, this bike offers robust acceleration for a utility e-bike and can reach a top speed of 20 mph.
With its utility focus, the RadRunner 2 is highly capable of carrying cargo up to 300 pounds, including a child seat or a passenger on the rear rack. That means you can haul all sorts of things! A dependable companion for shopping trips, picnics, or even moving days.
Despite the many strengths, there are areas where the RadRunner 2 could improve. While the bike can accommodate riders between the height of 4'11"-6'2", its one-size-fits-all approach might not suit everyone equally well. Some people might find the lack of various frame sizes a bit off-putting.
The mechanical disc brakes, while capable, do require additional hand effort to fully engage. This may not be a big deal to some, but if you're often carrying heavy loads or biking in hilly areas, it's something to consider.
Finally, weighing in at 65 lbs, the RadRunner 2 is the heaviest in the roundup. Although this adds to the bike's sturdiness, it can make it cumbersome to transport without the assistance of the electric motor.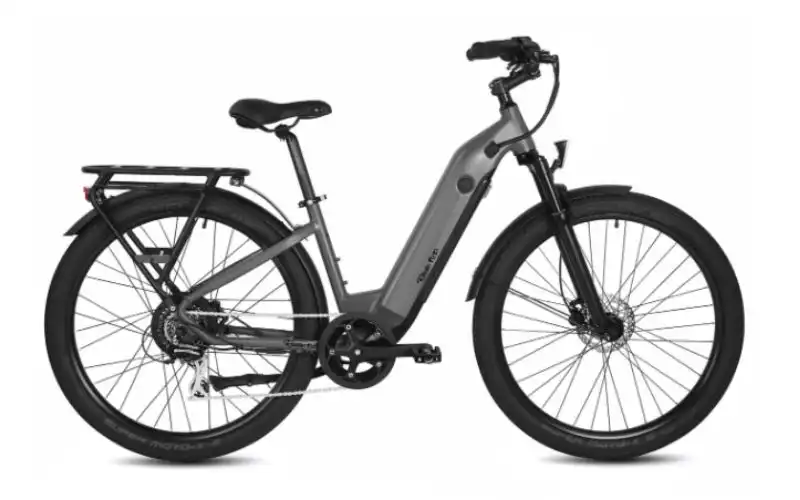 Pros:
Comfortable and smooth ride

User-friendly LCD display

Sleek and stylish design
Cons:
More assembly required

Heavy
View On Ride1Up
First, let's talk about what I liked. The Ride1Up 700 Series has a powerful motor that makes riding a breeze. I found that I could easily tackle hills and headwinds without breaking a sweat. 
The battery life is also impressive, lasting me several hours on a single charge.
In terms of the design, the color scheme looks professional and the attention to detail is commendable. The LCD display is fairly easy to use and adjust, making the whole experience very user-friendly.
Despite its many perks, it's important to acknowledge a couple of shortcomings. For one, a bit more assembly is required compared to other e-bikes. While shipping is affordable, the assembly process might be a challenge for some.
The bike is also quite heavy, making it a bit cumbersome to carry upstairs, load into a car, or take on a plane.
Electric Bikes 101 – Buying Considerations
Types of E-bikes
Cruiser e-bike – these are best for recreational riders who like a more comfortable ride. Designed mostly for flat terrains (bike paths and paved roads), cruisers have wide tires and usually feature a suspension system to reduce shock in the seat. Handlebars are placed higher to provide a more upright ride and easier on the back.
Commuter e-bike – these are good for getting to work or running errands. Commuter bikes typically sport large, narrow tires built for efficiency and an upright design for comfort. Think of a hybrid bike. They also feature comfortable seats, but the seats usually aren't as wide as cruiser seats.
Mountain e-bike – as the name suggests, these are built for adventure seekers who prefer off-roading trails. They feature wide tires and flat handlebars for tackling rugged trails.
Road e-bike – similar to a cruiser bike, designed for recreational riding on paved surfaces. The difference is these lightweight bikes have narrow tires and lower handlebars for faster riding.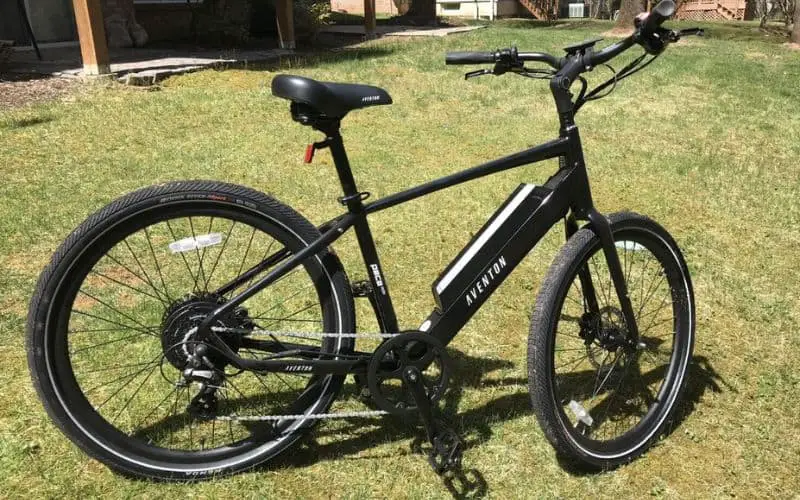 A Matter of Class
Classes were created to determine how e-bikes should be used according to local e-bike laws. The three different classes of e-bikes are:
Class 1 – The Class 1 e-bike is equipped with a motor that provides assistance only when you pedal. Once you reach 20mph, the motor stops providing you help. This type of bike is appropriate for bike lanes, bike paths, or wherever you ride a traditional bike.
Class 2 – The Class 2 e-bike is equipped with a throttle that provides a boost without pedaling.  Again, assistance caps out at 20mph.
Class 3 – The Class 3 e-bike is equipped with a speedometer and assists with pedaling until the bike reaches 28 mph. An excellent choice for commuters.
You can find additional information on state electric bicycle laws here.
 Motoring
There are three types of motors and they can be placed in the wheel hub or mounted to the bike. Here's what you can expect to find when it comes to e-bike motor placement:
Hub motors are located inside the hub of the front or rear wheel of the bike.
Mid-drive motors are located in the center of the bike's frame between the bike's cranks.
Friction motors mount directly to the seat post and are more often than not available in kits to transform a traditional bike into an e-bike.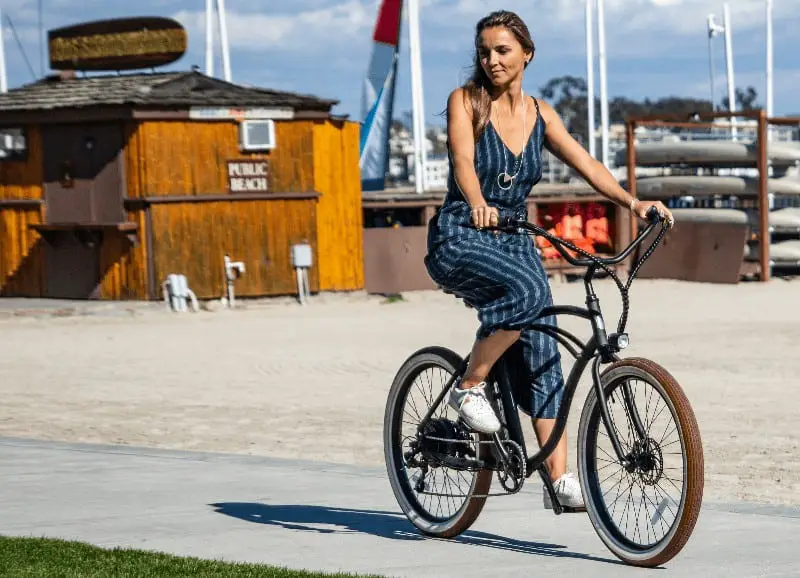 The Battery
The e-bike's battery is instrumental as it powers the motor and impacts the range of the bike. Manufacturers also need to factor in the bike design and weight when installing the battery. Here are some key factors you should think about:
Battery Type: Most e-bikes use lithium-ion batteries, but some use lead-acid. Lithium-ion batteries are lightweight and provide superior power. Lead-acid batteries are heavier and might slow you down on the road. Despite the initial cost, many people choose lithium-ion batteries because it offers better power without weighing your bike down
Battery Capacity: This is measured in Amp hour (Ah). The higher the Ah, the better the range of the e-bike. The average range for e-bike batteries is typically between 8-14Ah
Range: The battery's capacity directly influences how far you can travel on a single charge. If you plan to use your e-bike for long distances, consider a battery with a larger capacity or carrying an extra battery
Warranty: Buying an e-bike is an investment. Make sure your battery, and preferably the entire e-bike, comes with a warranty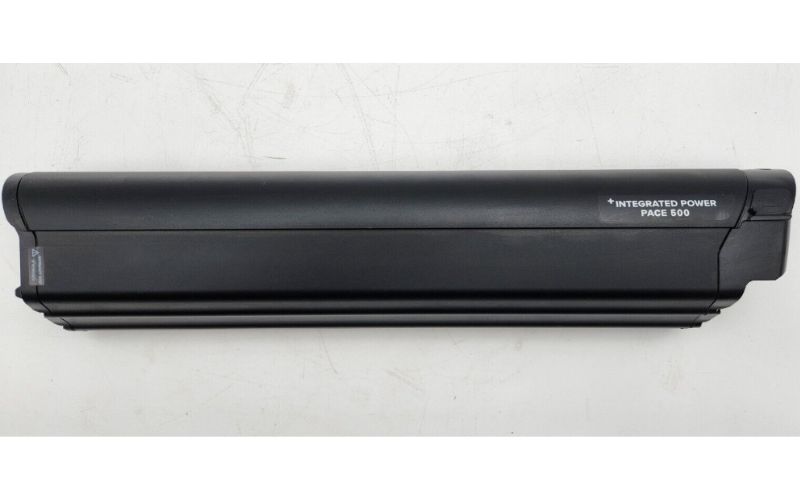 Frequently Asked Questions
Can I Use An Electric Bike For Commuting?
Yes, electric bikes are a great option for commuting. They allow you to travel farther and faster than a traditional bike. They're also more eco-friendly than a car.
Just make sure to check your local laws and regulations regarding the use of electric bikes on public roads.
Are Electric Bikes Under $1,500 Good Quality?
Yes, there are many high-quality electric bikes available for under $1,500. They may not have all the extras of more expensive models, but they still offer a reliable and efficient way to travel.
Do your research and read our reviews above before making a purchase!
How Can I Maintain Safety While Riding A Electric Bike?