You wouldn't run a marathon without good shoes, right? So, why would you hop on a bicycle without the proper gear to protect your most valuable asset: your head, and ultimately your brain? Hopefully, you wouldn't! With that said, choosing a good bicycle helmet is an absolute must for any rider!
Choosing a bicycle helmet involves considering three main points: overall fit, where you'll be riding, and what technology and features are important to you. Also, look for the CPSC sticker to ensure helmet compliance with US safety standards.
The question is not really if you're going to fall; it's more a matter of when unfortunately! That's why choosing the right helmet is so important. Whether you are a casual rider or an avid member of the local cycling club, protecting your greatest asset should be at the top of your list.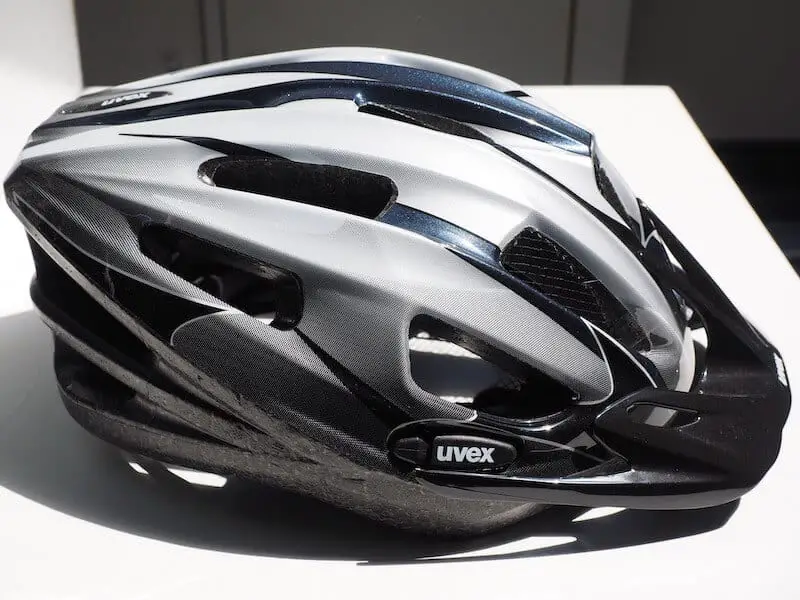 Factors You Should Consider When Choosing A Bike Helmet
Choosing a bicycle helmet doesn't have to be overwhelming. With so many different brands, styles, and features on the market today, you can find the perfect one with just a little time and effort.
Let's take a look at several things to think about when you go helmet shopping.
Bike Helmet Fit
The sole purpose of a bicycle helmet is to protect your head in the event of a crash or fall. An ill-fitting helmet may not only fail to protect you properly—it may actually cause more damage to your noggin during a fall. That's why getting the best fit is critical.
Comfort is important too. If a helmet doesn't feel good on your head, you probably won't wear it consistently. No helmet, no protection, no good!
How Do I Know My Bike Helmet Size?
A properly-fitting helmet will sit snugly and level on your head but not feel tight. The straps should fall in the shape of a "V" under each ear. When pushed and pulled, the helmet shouldn't shift on your head in any direction.
Here's how to get a good fit on a bicycle helmet:
Measure the circumference of your head just above your eyebrows.
Choose the right size range for your measurements. Most brands fall within these size ranges:

Extra small – less than 20 inches (51 cm)
Small – 20″–21.75″ (51 cm–55 cm)
Medium – 21.75″–23.25″ (55 cm–59 cm)
Large – 23.25″–24.75″ (59 cm–63 cm)
Extra-large – above 24.75″ (63 cm)

Try on a variety of brands and styles to find one that best fits your head.
Use the helmet's adjustment system to tighten as needed.
Note: If you fall in between sizes, go down a size, and adjust as needed.
Riding Style
There are different helmet designs because there are different bike riding styles. Along the theme of "something is better than nothing," any helmet can be used on any type of ride. 
However, helmet design variations may lead you to choose one over another, depending on what type of riding you'll be doing. Here's a glance at the three types of riding most cyclists will encounter. 
| | | |
| --- | --- | --- |
| Riding Style | Description | Helmet Type |
| Recreational | Recreational biking is casual in nature, usually done around the neighborhood or on the beach, maybe with the kids and family. | Basic, no-frills, affordable |
| Road Biking | Think Tour de France and Gran Fondo. Riding and maintaining top speeds on local roads or race courses in all kinds of traffic and environment is the name of this game. | Lightweight, well-ventilated, aerodynamic |
| Mountain Biking | Trail riding and mountain biking involve riding over rough trails, roots, trees, with frequent elevation changes. Backward falls are of particular concern. | Slightly heavier, extra padding, increased rear head coverage, well-ventilated |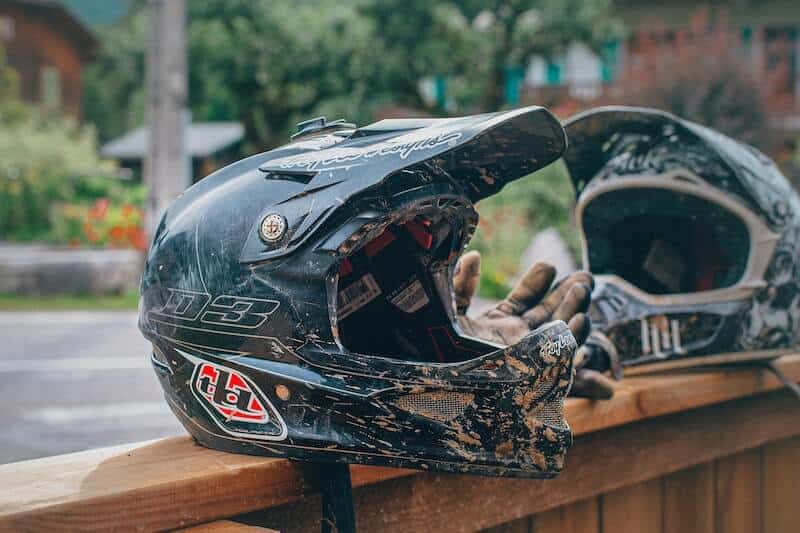 Technology And Features
There's more to a bicycle helmet than meets the eye. Nowadays, helmets offer a variety of features. Some improve safety; others offer convenience or speed.
Choices In Helmet Protection
Bicycle helmets are basically made up of three parts:
The hard, slick outer shell resists punctures and promotes sliding during impact.
The inner liner of foam and padding provides cushioning against impact force.
The strap system allows you to adjust the fit as needed.
In a fall or crash, the chance of brain injury is high. Rotational forces can cause the brain to move and spin within the skull, increasing your chances of a concussion or worse. New helmet technology offers advanced protection against these forces:
MIPS (Multi-Directional Impact Protection System) – MIPS consists of low-friction liners inside the helmet that give the outer shell the ability to slide slightly during impact; this lowers the amount of rotational force and lessens some of the energy directed at the head.
WaveCel – WaveCel uses a liner padding of honeycomb design. It has individual cells that move, glide, and crumple as they absorb the straight and rotational forces and energy of the impact.
SPIN – SPIN or Shearing Pads Inside, offers a cohesive structure made of pads injected with silicone. The entire structure moves and glides within the outer shell during impact.
Choices In Helmet Features
From no-frills to all the bells-and-whistles, you can find helmets anywhere along the features spectrum. Read on to figure out what you might want on your helmet:
Ventilation – Your head is going to sweat during a ride. Ventilation allows wind to flow over your noggin, helping keep you cooler. More air vents mean more cooling opportunities. And a bonus: a lighter helmet.
Full Face Protection – Think motorcycle helmets to get an idea of what full-face protection looks like. With wraparound chin bars and clear or shaded visors, your face will be sheltered from the sun, low-hanging tree branches, and bug encounters.
Mount Capabilities – Who wouldn't want to capture that epic ride through the Rockies on video? Like to ride at night? Some bicycle helmets provide a way to attach a phone or light so you can easily record to your heart's content—hands-free.
Magnetic Buckles – Magnetic buckles let you easily unstrap your helmet during a ride without having to use two hands to fiddle with traditional snap buckles.
Related article – Best Bike Helmet Rear Lights
Helmet Care
The best way to take care of your helmet is to follow the manufacturer's guidelines. Do a web search for the brand if you've misplaced your instructions.
Cleaning
When you need to clean your helmet:
Wipe it down with a sponge and mild dishwashing soap and water
Let it air dry until completely dry
Never use harsh cleaners like bleach or solvents
Never put the helmet in a dishwasher, washing machine, dryer, or microwave 🙂
It's okay to use helmet cleaners if recommended by the manufacturer
Never dunk your helmet in water for an extended period. Water can be absorbed by the foam lining and adhesives, reducing effectiveness.
Storage
Store your helmet in a cool, dry location. Never keep it in an attic, garage, or car trunk. Intense heat can damage the helmet, compromising its ability to protect your head.
When Should I Replace My Helmet?
If your helmet is in a crash, replace it – period. As the saying goes, it had one job. Hopefully, it did it well. It's time to ride on with a new helmet.
If you're crash-free so far, you should still replace your helmet every five years since a helmet can deteriorate due to weathering and use over time.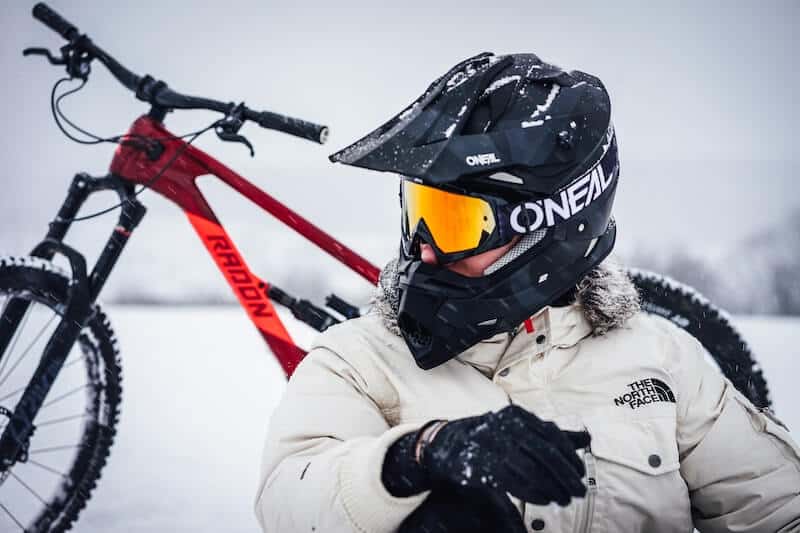 A Final Spin
As a cyclist, a bicycle helmet is the most important piece of equipment you'll ever own. According to GHSA, wearing one is required in 21 states and the District of Columbia. Even where helmets are not mandatory, wearing one is the smart and responsible thing to do.
Choosing the right helmet for you is the first step to a safe and comfortable ride.