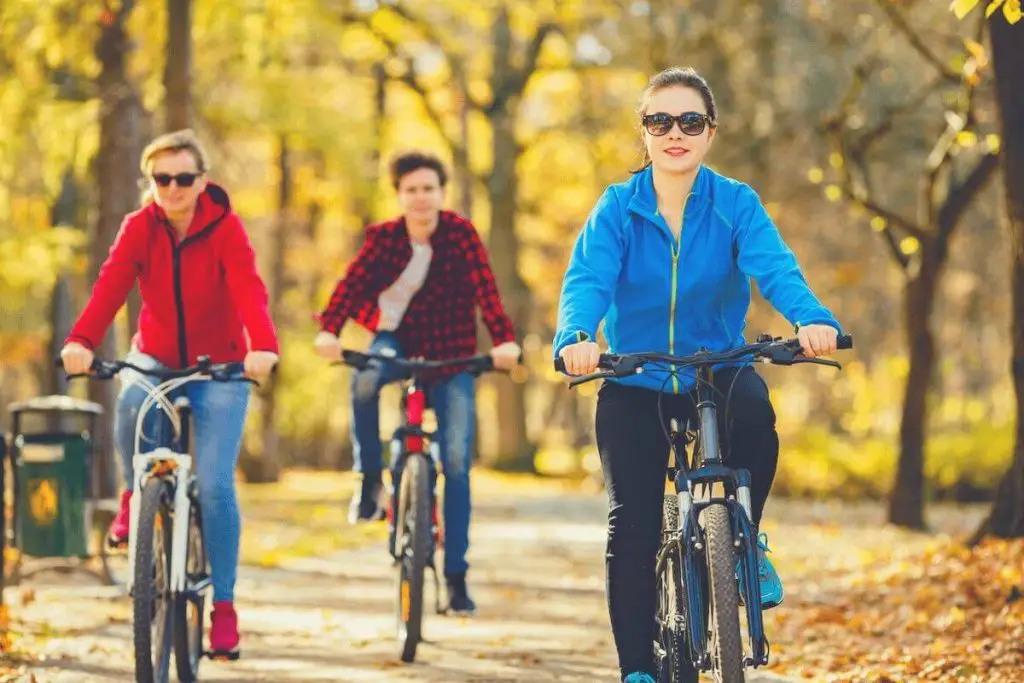 The Cycling Point
A Beginner's Guide To Picking The Perfect Bicycle
Welcome to the wonderful World of Cycling! From bike types to frame size to extra features, let us help you find your perfect ride!
---
Popular Articles
If your loved one loves riding their bike, then a cycling related gift can always raise a smile. Check out these cycling gift ideas under $100!
Want to use your Apple Watch as a heart rate monitor for Zwift? Follow our step by step guide on how to pair your Apple Watch with Zwift (with pictures!).
Surprisingly, you don't need to spend a lot for you to be able to use Zwift! On the other hand, you can spend a small fortune…but is it worth it?
---
Cycling Gear
Your indoor cycling setup deserves better than just any old floor mat. Check out our guide on the best floor mats for indoor cycling!
Want to look cool or just shield your eyes while riding? Whatever your reason is, polarized cycling sunglasses are a great way to keep your eyes safe and protected.
Thinking of upgrading your road bike groupset or looking at buying a road bike and not sure what groupset to get? Check out our road bike groupsets 101!
---
Bike Reviews
On the surface, Zwift vs Peloton can seem quite similar but when broken down, there are some telling differences. Wanna see? Read on!
Don't want to lose your summer cycling gains? Too cold to ride outside during winter? Check out our reviews and complete buying guide for the best portable bike trainer on the market!
Need an indoor set up to train and stay motivated? Discover the best indoor mountain bike trainer and learn which features you need before purchasing one.
---
Cycling Tips
Whether you're living in an apartment or a house, there are some things you should know about storing your bike outside. We've got you covered with various options in this article!
A single speed bike is great for those who want to commute to work or school. It's also perfect if you're just starting out riding a bike. Find out why here!
You have decided to change up your daily commute, but does cycling to work get easier? Yes, it does, and here are a few tips to get you there!