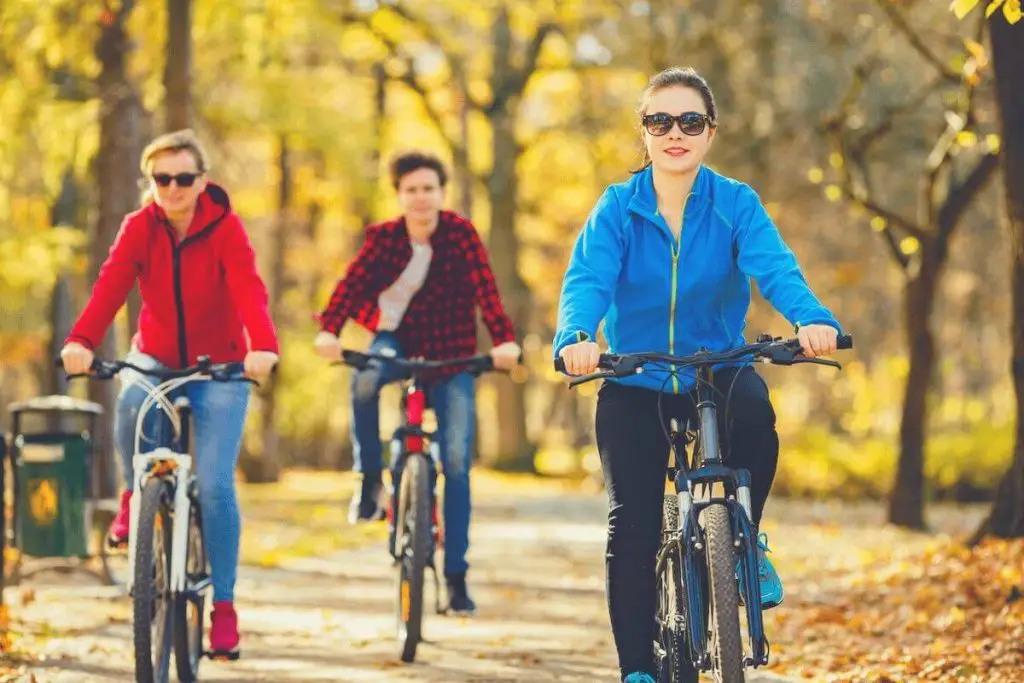 The Cycling Point
A Beginner's Guide To Picking The Perfect Bicycle
Welcome to the wonderful World of Cycling! From bike types to frame size to extra features, let us help you find your perfect ride!
---
Popular Articles
If your loved one loves riding their bike, then a cycling related gift can always raise a smile. Check out these cycling gift ideas under $100!
Want to use your Apple Watch as a heart rate monitor for Zwift? Follow our step by step guide on how to pair your Apple Watch with Zwift (with pictures!).
Surprisingly, you don't need to spend a lot for you to be able to use Zwift! On the other hand, you can spend a small fortune…but is it worth it?
---
Cycling Gear
There are many different types of mountain bike headlights out there, but not all of them work as intended. Find out what works best for you!
Indoor cycling is an amazing way to burn calories while listening to music. But what kind of headphones are best for indoor cycling? Read on to learn more!
Looking for a band that looks good or one that's functional? We have you covered. Check out our list of the best Apple Watch bands for cyclists.
---
Bike Reviews
We've rounded up the best road bikes under $500 so you don't have to spend more than you should. Check out our favorite budget-friendly options!
The best fluid bike trainers are designed to help you achieve maximum results from your workout routine. Find out why these five models are the best!
You may be wondering what type of tri bike would work best for you when you're first starting out. Find out the best triathlon bikes for beginners here.
---
Cycling Tips
New to Zwift? We've put together this easy-to-follow tutorial on how to ride Alpe du Zwift. It'll challenge you and you're going to love it! Ride on!
Overpumped your bicycle tire? Learn how to bike deflate a tire. Check out our step by step instructions on how to deflate a tire.
There are many reasons why you should maintain your bike chain. In fact, if you don't know how to do it right, it's quite dangerous. Keep reading to learn more!