Responsible bike ownership includes storing it properly when you're not using it, enabling you to use your bike for as long as possible.
Bike covers protect them from harsh weather conditions when you're not using them or during transport. Only a few have the qualities required to be considered the best bicycle covers for storage. But what separates a glorified ghost sheet from one of actually high quality?
Here are a few tips on what to look for and some recommendations we have to help you start, or finish, your search!
How To Choose A Bicycle Cover
Each brand tends to focus on specific qualities that may be attractive to cyclers. Here are a few things to watch for in your search.
The Best Bike Cover Materials
Manufacturers often use polyester or a nylon mixture called ripstop fabric for their bike covers. Both are hydrophobic, standing up to rain and snow, meshing well with other fabrics. Though, some with thinner fabric may let water through with heavy rain.
Ripstop is a weave of nylon and other materials to give it water and rip resistance. Manufacturers make some covers with a smaller denier number using ripstop fabric to make them hardier while not sacrificing the thinness. Polyester blends keep them less expensive.
Pay close attention to the "denier" number, shortened to "D" most of the time, which indicates the polyester's thickness. The larger the number, the thicker it is and the more weatherproof it is.
The bike cover gets heavier the thicker it is, so consider how much weight you can pick up and move around. You may find a heavier cover harder to maneuver around the bike and use.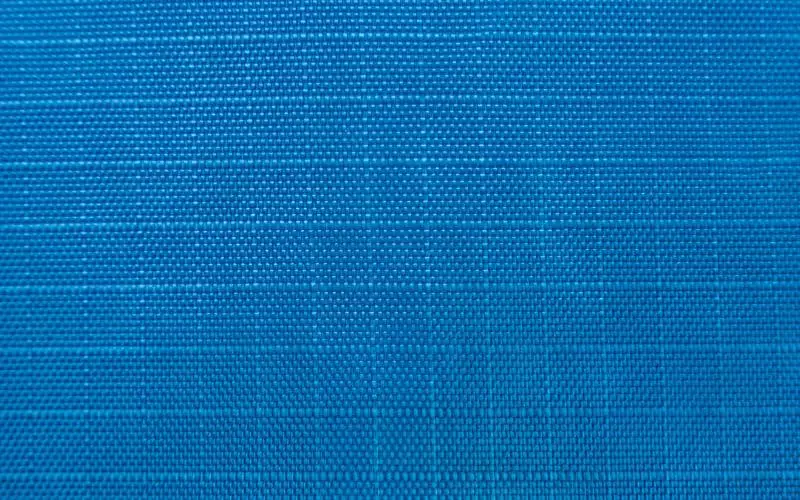 Can You Lock And Secure It?
Good bike covers should have lock holes, usually near the front wheel of your bike, so you can secure it and the cover together. A stitched lock hole works better than a metal one! The metal could rust over time because of its weather exposure and become harder to work with.
The best bike covers also have a bottom hem that secures the cover in place without allowing dust and mud to get through. Consider ones with drawstring hems that you can tighten to fit around your bike. A tighter fit means a more secure cover and bike.
However, drawstring hems typically come with a higher price tag. Elastic hems tend to be looser and could expose the bottom of the bike more than drawstrings. Still, something's better than nothing at all!
If you have no price worries, you may consider a bike cover with storm straps. These click and lock under the bike, securing the bike cover to it even in the toughest weather conditions. It also makes it harder for people unaware of the straps to try removing the cover, deterring thieves.
Some bike covers also have handles for you to carry them. They are great for affixing the cover to the bike and hanging it to dry after you wash it.
Interesting read – Are Road Bikes Good For Commuting?
A Few Important Cover Add-ons
For additional protection and perks, try looking for the following:
Ventilation flaps or valves – prevent condensation from building inside the cover
Reflective attachments – adequate visibility in the dark
Packability – storable in a bag or something similar when not being used
Adjustable size – if it is too large, you can size it down to fit your bike
These add-ons are beneficial for your bicycle care in general, though they may not always be necessary.
If you live in a very humid area, you may want to look for a cover with ventilation valves. If you ride your bike in the early mornings or travel often, the cover's reflective attachments and packability will save you money in the long run.
Below, we've gathered five of the best bicycle covers for storage based on how many of these factors they include. You'll want as much coverage as possible for your bike, and these recommendations fit the bill.
Related article – Bike Storage Solutions For Apartments
The Five Best Bicycle Covers For Storage
These highly-rated bike covers check just about all the boxes. YardStash protects against UV rays, rain, dust, dirt, and more. They come in three sizes depending on the number of bikes you're storing: large for one, extra-large for two, and XXL for three.
Their covers have a sturdy 600D polyester heat shield weaved with a 210D UV protection layer. From weather resistance, wind buckles, and air vents to aluminum bike lock slots, YardStash included it all. They may not be the most colorful, coming in army green and nothing else, but they do the job and do it well.
---
Pro Bike Tool has two versions of their covers with three sizes each, with one version for stationary storage and the other specially made for transportation. Feel at ease storing your bike in your vehicle! Their specialized buckles also protect against the high winds from driving and keep the cover from flapping.
Their reflective strips are a part of the 300D Oxford fabric, made sturdy with polyester and other tightly-woven ripstop synthetic materials. Both versions of the cover have reflective straps for easy gripping and movement.
---
If you need a bike cover on a budget, Favoto has a simple single-bike version for you! It's made to fit one bike but can fit two 26-inch bikes if needed. It has the basic protections any waterproof bicycle cover needs from rain, snow, and UV rays, preventing the bike from rusting.
Favoto included two windproof buckles to make sure the cover stays on when you want it on. Their lock holes let you clip your bike in place along with it. It may not be the fanciest cover on the market, but it does its job!
---
Team Obsidian also focuses on a biker's needs with three versions of their state-of-the-art covers: stationary, transportation, and heavy-duty transportation. Their largest version secures even BMX bikes, ensuring their covers are the only ones you'd need. They also want to keep your bike extra safe, with lock holes on both the front and back wheels!
Team Obsidian wants to satisfy you, so they include an automatic 2-year warranty for all their bike covers. No need to purchase one unless you want it!
---
EUGO's smallest covers conceal at least two bikes. It's relatively inexpensive compared to other bike covers of the same size while keeping its ripstop quality. While they don't recommend using it for transport, they give multiple bikes stationary outdoor protection!
Customers enjoy the weatherproofing on these covers, citing the low price as a reasonable investment. If you're looking for something spacious with good protection, EUGO's the one to consider!
---
Final Verdict
One bicycle cover will not be perfect for every bike, but they will all protect the bike from wearing out so quickly. We recommend researching the various covers available on the market and choosing the cover that meets your specific needs.
Our personal favorite on the list of the best bicycle covers for storage available this year is the Team Obsidian Bike Covers.
They made their covers with a constant traveler biker in mind, meeting all storage requirements for transportation. Their attention to detail is unmatched in the industry.
Hopefully one of these options helps you improve the longevity of your bike!
You might also like – How To Remove Rust From Bike Chain.