Though there are many ways to stay active, few can compare to the highly beneficial cycling. It's still popular to this day with people from all walks of life because it can be a great way to cut down on kilos and get in shape. It can also turn into a relaxing hobby with time as it takes you from one place to another in the open.
In addition to breathing in some fresh air, you won't have to worry about this kind of transport ever contributing to global warming. So, to sum it up, you can choose this activity to take care of your health and well-being, get to and back from work without worrying about parking or traffic, and even save the environment in the end. What more could one want?!
Although you can make it as intense or leisurely as you like, one thing is certain: you need to buy bike accessories online or from a local bike shop to make the most of this activity. No matter whether you're into mountain biking adventures, stress-free commutes, or lovely rides through the city streets, the right accessories can make your activity safer and more comfortable, so choose them wisely.
Personal Safety Gear
Despite what it may seem, cycling can result in accidents – sometimes you may be to blame, other times it may be a pedestrian, a careless driver, or a danger on the road. Cyclists account for one in five hospitalizations in Australia in terms of transport-related injuries, and this should talk you into taking this aspect of cycling seriously and choosing to buy bike accessories online that are created for your safety.
Helmet
First and foremost, start with a suitable helmet for your cycling style, not only because it's mandatory in the country to wear it when you're riding but also because it's essential in protecting your head from any crashes or bumps that may occur. The helmet you choose should be the right fit for your head without compromising on comfort, however, it's your job to also see that it complies with the Australian standard AS/NZS 2063 to ensure it's durable and stable and offers the required protection.
Lights
Other basic safety bicycle accessories that are recommended include lights which are especially needed for those rides during low visibility conditions. A red light on the rear (could be flashing, or steady), and white light at the front are must-haves. When shopping for such gear it's important to consider the beam range of each style of light you choose, as well as the ease of use, reliability in all weather conditions, and run time.
Hi-Vis Clothing
More on visibility, it's advisable to wear hi-vis clothing designed for cycling because it has reflective materials and features that make you easily spotted by drivers, cyclists, and pedestrians. Moreover, it's great for offering the breathability and thermoregulation you'd long for during your rides. Also in terms of accessories of the sort, you might want to add gloves to the list too because they provide your hands with ergonomics and comfort for better grip of the handlebars and they can help make a fall less painful as you jump on the ground hands first.
Eyewear
Protective eyewear shouldn't lack either since it's necessary for protection from sun and glare, wind, and debris. Styles like wrap frames are better at achieving this, as are brown and amber lens colors. Others, like grey and green, are great as all-purpose lenses. One brand that stands out particularly and is beloved by many cyclists is Oakley which is a suggested eyewear option. To improve your overall vision and awareness, a mirror could prove to be helpful too.
Lastly, to be prepared for any kind of situation that may come your way, as part of the safety gear you ought to buy bike accessories online that are helpful to have around. From a first aid kit, and puncture repair kit, to bicycle tools, like a set of Allen keys, a bike pump, flashlights, and a multi-tool, in short anything and everything that would come in handy when you need it most when you're in the middle of nowhere without help.
Comfort Cycling Gear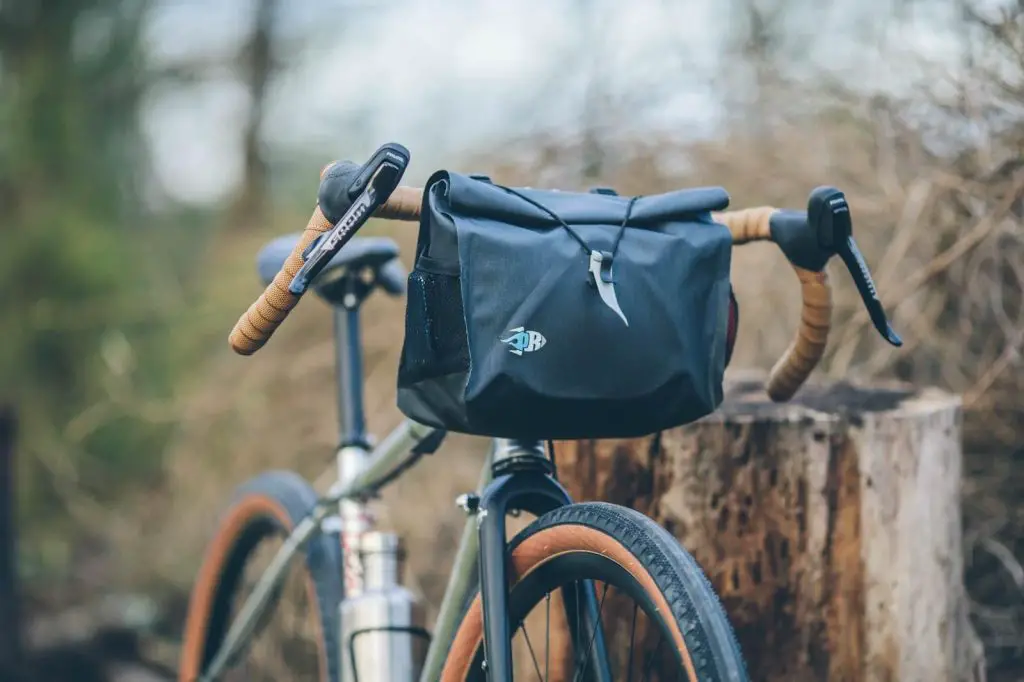 Once the safety is taken care of, it's time to focus on comfort. You may not find this to be a decisive factor in acquiring the proper cycle accessories but it is, especially when you find yourself pedaling during those particularly long rides. What exactly this comfort gear may depend on you and your needs and preferences.
Hydration
Take hydration as an example. Some cyclists like to stay hydrated with a bottle they can easily store on the bike rack, whereas others prefer to drink up with a hydration pack without the hassle of retrieving and storing bottles. The kind of hydration accessories you choose depends entirely on what you consider to be more comfortable for you.
Storage
Next up, there's your choice of storage for all your essential belongings. You're in luck with this one because it's available in all sorts of sizes and forms, as well as capacities – from the simple backpacks to the more elaborate panniers, saddle bags, trunk packs, and rear and handlebar bag options that make the most of space with the sleek design, compartments, and pockets.
Other Accessories
Before purchasing this specific accessory, it's best to make a list of all the items you'd be carrying whenever you're out with your bike to be sure you choose something that fits your capacity needs. If you feel like your bike fails in terms of ergonomics, you can do some upgrades by choosing your own handlebars, pedals, as well as saddles.
And, of course, since smartphones have become bare necessities nowadays, and rarely any cyclist can imagine going on trips without them, you ought to find the ideal bike phone mount and case as well.
The accent should be placed on ergonomics here too, and utmost protection from the weather elements. After all, you never know when the phone could be useful in an emergency, so you need it in top condition!