If you want to take your cycling to the next level, Zwift gives you an option to boost your competition. You can choose on-demand workouts, races, or even go live.
Zwift gives you the ability to get your miles in the comfort of your home when you aren't able to get out or do a lot of traveling to your favorite trails. You can also get your fix for gaming, just boost your fitness while you are doing it.
If you are ready to take on Zwift and the challenges that come with it, make sure you set it up on your TV today so that you can be riding tonight.
What You Need To Get Started
Before you get started, you need to make sure you have all the materials necessary to set up Zwift. There are some things that you may not realize you need until you start to set up the app and download it. You will need the following materials:
Your turbo trainer
Bluetooth or Ant+ connection for your turbo trainer
A device with 4 GB of memory space
Firestick, Roku, or another streaming device to download Zwift onto your TV
Wi-Fi
Since this is a digital game and based on technology, you need to make sure that the equipment you are using physically, and the devices are able to connect and maintain that connection while you are using the app. If you do not currently have Wi-Fi in your internet plan, give your provider a call right now before you keep reading and upgrading that subscription.
Some TVs that pre-date the smart TVs we know and love are more accommodating to streaming devices. If you have to purchase a streaming device so that you can download the app, make sure it has ample storage.
Trust me, the last thing you want to attempt is to connect a second-generation Firestick and think that this app will last. After about three weeks' worth of rides, the memory and storage aren't enough, and you are deciding on upgrading the streaming device or the TV.
Related article – How To Track Indoor Cycling
Step By Step Guide To ​​Setup Zwift On Your TV
Step 1: Download the Zwift App
If you have a smart TV, then you should be able to search and download the app directly onto your computer. If you do not have a smart TV, you can improvise with a streaming device to your TV that will download and store the app.
Make sure your Zwift app is loaded completely and able to sustain the data. If you have a smart TV, it needs to have a minimum of 4GB to maintain the Zwift data, or your streaming device should have ample memory available.
Step 2: Set Up Your Account
You want to make sure that you have established an account with Zwift. Go through and enter your information about your body, and your goals, and choose from one of the Avatars. 
Your avatar for the Zwift app will be able to upgrade outfits, gear, and bikes over time as you add to your mileage and meet goals. While you are in the app, you can take advantage of the free trial and then establish a membership to take over after the trial is over.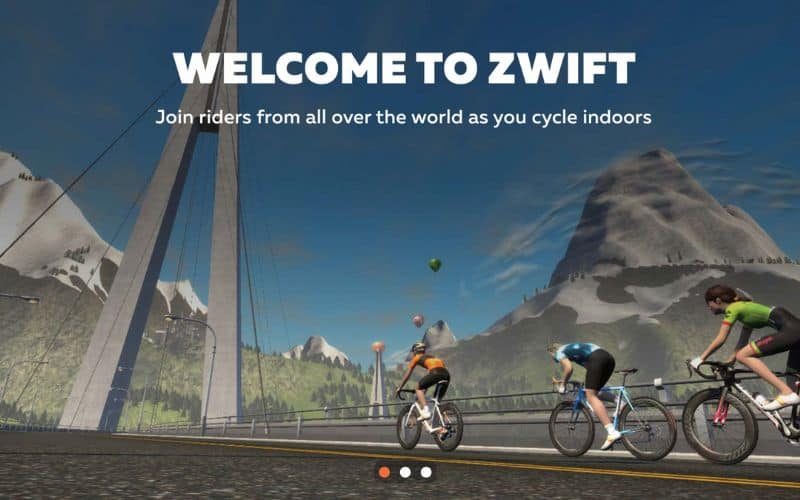 Step 3: Start Connecting Your Equipment
In order for your movements to be logged, the app needs to connect with your turbo trainer. This is why Bluetooth or Ant+ connections are essential. Zwift will start searching for devices once you are ready and connect to them.
Make sure these connections are live from your TV and your Turbo Trainer. If you are not able to locate the Bluetooth from one device to the other, but you know they both are on, you may need to reach out to Zwift support for additional assistance.
Related article – How To Pair Apple Watch With Zwift – Step By Step Guide
Step 4: Begin Riding
When you first sign on, you have 11 worlds to choose from, so pick one that has the atmosphere you are looking for and features that appeal to you.
Select a route on this world and get your first ride in the books. It is so much cooler when you can start unlocking features, new routes, and bigger challenges.
Step 5: Join a Club
There are a number of clubs on Zwift that you can join. If you are like me, you selected a club where you didn't know anyone.
I took that opportunity to introduce myself and make a couple of contacts who had similar goals. The members of your club will check in on you regularly and hold you accountable for your goals.
After all, Zwift offers events that are either solo or group-based, and the only way to win those challenges is with others.
Frequently Asked Questions
Can I Compete Against My Actual Friends?
Absolutely you can compete with your cycling buddies now. 
Once the snow ices over the mountain trails that you have been hitting all summer, Zwift lets you all meet up virtually. Take on the trail of your choosing so that you can keep up your fitness and still get that competitive edge.
Zwift also stores data, so you can prove your bragging rights if you win.
Related article – How To Ride Alpe Du Zwift – A Beginner's Guide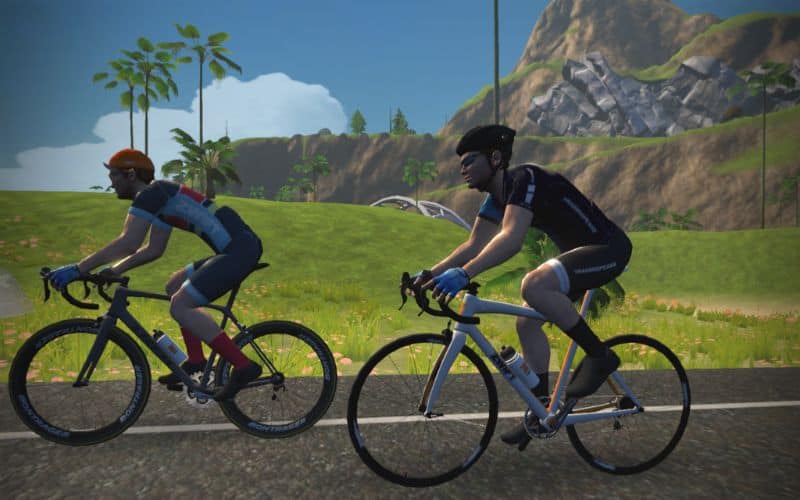 Can I Increase My Zwift Access With My Membership?
In order to use Zwift, you have to have a membership. This will allow you access to all the different trails, routes, and events. Think about it as a fun (and cheaper) gym membership!
Am I Able To Upgrade To A Smart Bike?
Yes, if you started off on Zwift with a turbo trainer, you may want to make an upgrade. Especially as your fitness goals change, and you become more invested in Zwift. 
When you make the switch, you just have to go to the settings and turn off the connection on the turbo trainer. Your Zwift app will start searching for new devices that it can connect to and should link to your smart bike pretty easily.
You may also be interested in: