Welcome to the world of digital cycling!
Are you a cycling enthusiast looking to take your indoor cycling to the next level? Do you want to track your progress and share your accomplishments with the world? Look no further than Zwift, the virtual cycling platform that brings the outdoors indoors. But don't stop there!
Connect your Zwift to Strava, the popular fitness-tracking app, to take your training to the next level. 
In this step-by-step guide, I'll show you exactly how to connect Zwift to Strava and start sharing your rides with the world. So put on your cycling shoes, grab your water bottle, and ride on!
Pre-requisites For Zwift To Strava Connection
I'm assuming you already have a Zwift and Strava account. If not, head over to the respective websites and sign up!
Before we get started, you'll also need the Zwift Companion app on your mobile. You won't be able to link Zwift and Strava via the main Zwift app.
Compatible Devices
To connect Zwift to Strava, you'll need a compatible device. You can use iPhone, iPad, Apple TV, Android devices, Windows PC, or Mac. Check your device compatibility on the Zwift and Strava websites to ensure a seamless connection.
You may also be interested in How To Pair Apple Watch With Zwift – Step By Step Guide.
Connecting Zwift To Strava: A Step-By-Step Guide
Connecting via Zwift Companion App
To connect your Zwift setup to Strava via the Zwift Companion app, follow these steps:
Open the Zwift Companion app and log into your account.
Select "… More" on the bottom right of the interface
Navigate to the "Settings" menu.
Select "Connections" and you'll find "Strava" listed there.
Click on "Strava" and enter your Strava account details.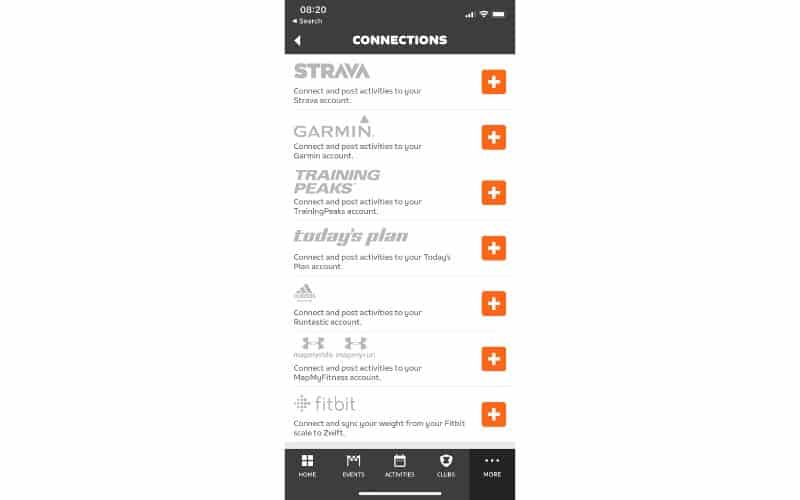 It's that simple. A few clicks, and you're connected! As you'll see, you can also replicate the same for Garmin, Training Peaks, etc.
Connecting via the Zwift Website
You can also connect Zwift to Strava via the Zwift website:
Log into your Zwift account
Click on the burger menu icon in the upper right corner
Click on your Profile picture (under Activity Feed)
Select "Connections" on the right side of the page, then find and click on "Strava"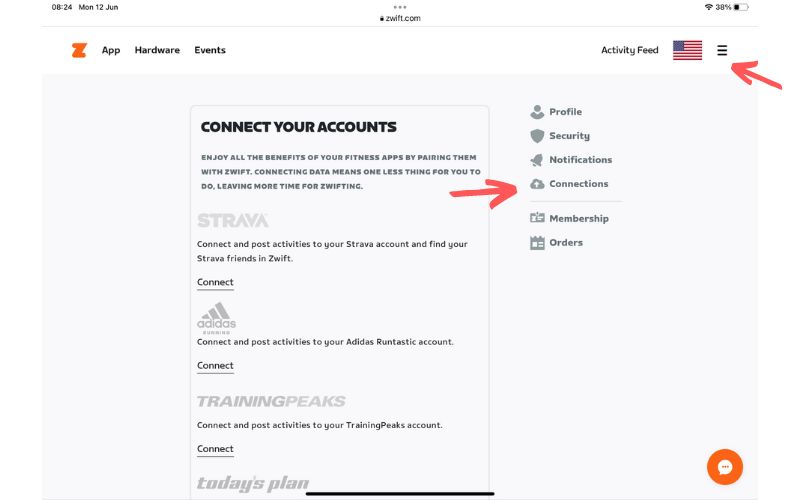 Enter your Strava account details, authorize the connection and you're all set!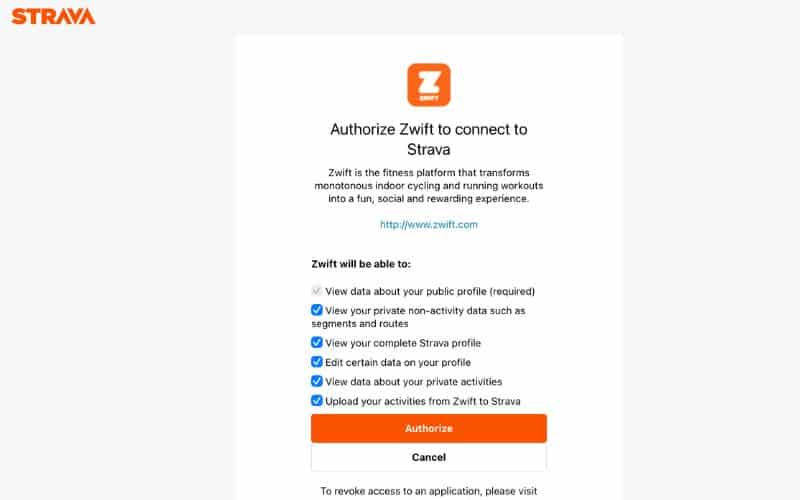 Verifying The Connection
Once you've connected Zwift and Strava, you'll want to confirm the connection is working correctly. You should be able to see Strava "Connected" on the Companion app and website. 
The first time you complete a Zwift workout, you'll be able to save your ride and upload it to Strava. See my connection page below after a ride.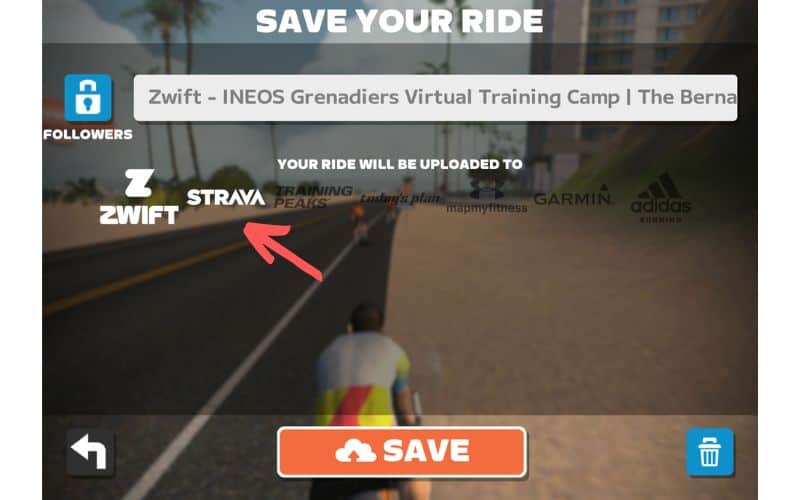 It should automatically appear on your Strava feed, serving as an additional confirmation of a successful connection.
Sharing Zwift Workouts On Strava
Automatic Sharing
The beauty of connecting Zwift to Strava lies in the automatic sharing feature. Once connected, your Zwift workouts automatically upload to Strava.
Showcase your efforts to your followers and track your progress!
Manual Sharing
If for some reason it didn't automatically upload (or for some reason you'd like to go through extra pain…?) you can still manually upload to Strava. Here's how to do it:
Head over to your Zwift feed (login as needed)
Click on "Just Me"
Find the ride that you want to upload and click on it
Click on Settings ("Gear Cog" symbol)
Download the FIT File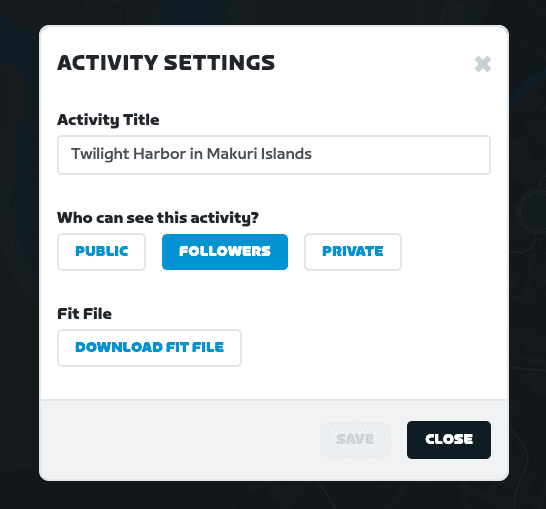 Back on your Strava account, up the top right, click on Upload activity, and upload the FIT file
Troubleshooting Connection Issues
As straightforward as the setup is, there are occasionally issues syncing between Zwift and Strava.
The first step I would do is just reset everything and restart the syncing process. If you've entered incorrect account details or are using an incompatible device, the connection might not work. Connectivity issues can also hinder the linking process.
If you've double-checked all these aspects and still can't connect, check out the Zwift and Strava support pages.
Frequently Asked Questions
Is it possible to disconnect Zwift from Strava?
Yes, you can disconnect Zwift from Strava at any time. Simply go to the 'Connections' section in Zwift and deselect 'Strava', or visit the 'Settings' page on Strava and remove Zwift from your connected apps.
Do I need to pay for Zwift and Strava to connect them?
While both Zwift and Strava offer premium features with their respective subscription plans, you can still connect them with their basic, free accounts. However, certain advanced features might require a subscription to either or both platforms.
You may also be interested in: